Transform engagement. Streamline everything else.
Take education beyond the classroom and into the studio with Celtx. Teach students with professional scriptwriting and integrated video production tools used by academic institutions like the Dominique Becton Film & Acting Academy.
Get in Touch Today
Engage.
Celtx delivers the only plan with a shared studio designed for learning spaces. Students can share editable and read-only projects within your studio, provide workshop comments directly on peers' scripts, revise in real time, and gain hands-on experience with industry-standard pre-production tools.
Streamline.
From brainstorming to breakdown, syllabus day to the stage, we've streamlined the heavy lifting of managing classroom logistics. With progress monitoring, privacy, collaboration, and admin tools built directly into the platform, you can focus on what really matters: your students and their stories.
Celtx offers advanced data protection for the classroom.
Advanced privacy protection
Celtx for Education meets or exceeds all the requirements mandated by COPPA and FERPA, and is also compliant with the European General Data Protection (GDPR).
Best practice information security
Celtx uses the Information Security Forum (ISF) Standard of Good Practice as the guiding framework for our security policies and practices.
Domain-restricted sharing
Ensure a safe environment for your students—lockdown file sharing within your .edu or localized domain.
Project permissions
Assign editing privileges to students on shared projects with read/edit tag permissions. Prevent the resharing of a project by one student with another.
How does Celtx stack up to other plans?
For less than the cost of a textbook per student, you can grant platform-wide access to Celtx's shared studio features.
Celtx Education
Celtx Writer Pro
Celtx Free
Final Draft
Google Docs
Writing
Industry-standard script formatting
—
Collaboration & live commenting
Limited
Story Development
Storyboard
—
—
Script analytics & goals
Limited
—
Pre-Production
Breakdown
Add-on
—
—
Shot list
Add-on
—
—
—
Schedule
Add-on
—
—
—
Cast and crew management
Add-on
—
—
—
Production
Call sheets
Add-on
—
—
—
Production reports
Add-on
—
—
—
Educator administrative controls
Student activity status
—
—
—
—
Domain-restricted file sharing
—
—
—
Recyclable student seats
—
—
—
—
Shared studio management tools
—
—
—
—

Get in Touch Today

Celtx for Education product experts are available to discuss your curriculum needs.
The School District of Philadelphia teaches 1,500 students across 8 schools with Celtx.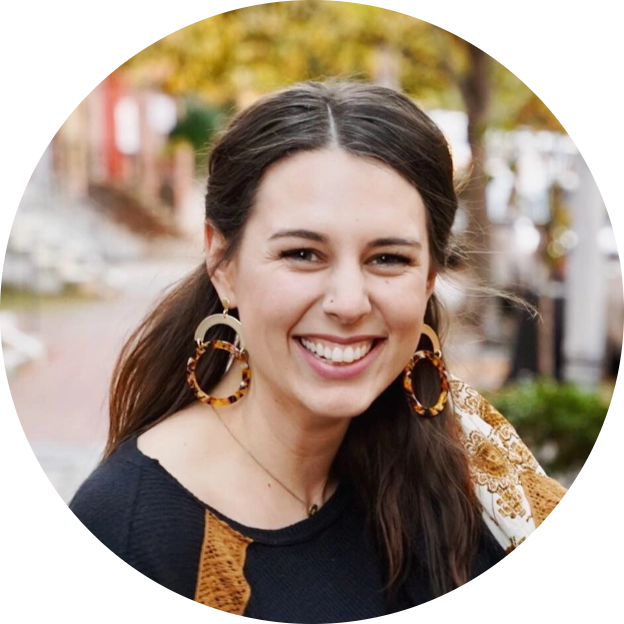 I use Celtx to teach my students about scriptwriting and filmmaking, in one of the top 30 most diverse schools in the USA. The tools in the online Studio allow them to gain a deeper understanding of their writing process with built-in Insights, to make sure their voices are being represented fairly. Students can work closely with myself and their classmates on writing techniques in an intuitive and user-friendly environment that has raised the bar for my kids. Celtx helps make their projects happen – all the way from pre-production through production."
Anna Walker-Roberts
Instructor, Science Leadership Academy, School District of Philadelphia
Frequently asked questions
What is Celtx for Education?
Is Celtx for Education a fit for my course curriculum?
Yes! We've designed the Celtx for Education plan to meet the needs of today's classroom and scriptwriting and media production curriculums. With Celtx, your students gain valuable hands-on experience with professional tools while you facilitate your syllabus with administrative controls in the cloud-based studio. Using the studio's classroom management tools, you can assign students to project groups, supervise their progress, and provide feedback for an interactive learning experience.
What features are included in the Celtx for Education plans?
Celtx for Education is the only all-in-one solution for teaching scriptwriting and media production. It offers access to all studio tools across writing, story development, pre-production, and production, plus education administrative controls for classroom management, privacy and security, sharing permissions, and recyclable seats. Browse Celtx.com to learn more about Celtx products and features.
How will using Celtx for Education help promote my course objectives and students' goals?
How does Celtx prepare students for careers in the media and entertainment industry?
The industry is changing. Preparing students for successful careers as writers or production specialists requires a solid theoretical foundation and the technical skills necessary to work as a team member. Equally, educators must adapt to new realities like remote learning and safely navigating digital literacy. Celtx for Education enriches course offerings by providing experiential learning of theory through practical application of the technical skills in demand by today's media and entertainment industry.
How will Celtx help me engage with my students?
Celtx for Education is a cloud-based shared studio environment where educators can engage directly with their students in the classroom or remotely. You can supervise group and student projects from story development to scriptwriting to media production. Educators can access student documents directly in the studio and leave real-time feedback directly within the studio.
How will Celtx encourage my students to write, workshop their scripts, and consider critical elements of pre-production?
Celtx for Education is an all-in-one solution designed to guide students through each production phase from start to finish. Its streamlined workflows help students by providing a structure to channel their creative vision productively. With the story development tools, students can gain valuable experience in creative ideation through features like the beat sheet. Tools like the storyboard allow students to visualize their script and its impact on pre-production. Co-writing features let student workshop script ideas and get on the same page with their classmates. Celtx also offers learning resources through the Celtx Help Center and blog.celtx.com, including advice written by industry professionals on scriptwriting, storytelling, and filmmaking.
How does the plan work?
Can I use a Celtx for Education for more than one class?
Yes. You can use the group management feature to create separate student groups in the Celtx for Education studio if you teach more than one class. Groups facilitate sharing materials with students enrolled in a specific course you've invited into the Celtx for Education studio. Additionally, you can break down students within the same class to participate in a project group.
What if I need plans for more than one instructor?
The account administrator of a Celtx for Education plan can share administrative privileges with other colleagues. In this way, each co-administrator can access the same features as an account administrator to create classroom groups for each course they teach.
Can I use Celtx in my classroom's computer lab?
Yes. Celtx is a cloud-based studio accessible through any desktop computer web browser on Apple macOS or Microsoft Windows-based operating systems.
How can I grant access to my students and engage with them in Celtx?
Once you've subscribed to Celtx for Education, the next step is to invite your students to the studio. As an account administrator, you can bulk-onboard students by uploading a list of email addresses or adding them individually. Each student will receive an automated email invitation to create a Celtx account if they don't already have one. Once you've invited students into the studio, you can assign projects, manage groups, and provide feedback on your students' coursework.
Can students access Celtx on any device through a Celtx for Education plan?
We've optimized the Celtx for Education experience for learning on laptop and desktop computers. Additionally, Celtx offers a mobile companion app that enables students to conveniently write and edit their film and TV scripts on a mobile device.
How is Celtx for Education designed for learning spaces?
What is a 'shared studio?'
Celtx for Education is a collaborative cloud-based studio environment where educators can assign projects, supervise progress, and guide students through the writing, planning, and management aspects of media production. In this collaborative workspace, educators and students can interact on production documents and use the multi-format script editors to write, edit, and comment on scripts in real-time.
Can I track my students' progress?
Yes. Celtx for Education gives educators oversight of the progress of the individual students and project groups. The script insights features enable you to set writing goals, track writing progress towards that goal, view daily writing habits, and visually analyze the content of a student's script to identify areas for improvement. You can also use 'become the student' to log in to a student's account to check the status, review their script insights, or troubleshoot.
Can I notify my students when assigning projects and providing feedback?
Yes. Whenever you assign a student to a project, Celtx will automatically email them an invitation. Additionally, you can use the comment feature to provide feedback on a student's scriptwriting and assign the feedback using @mentions to one or more students. Celtx will automatically send an email notification enabling the student to link directly to your comment.
Is there support for bulk operations (e.g., mass invites, mass sharing, etc.)
Yes. If you already have a list of student names and email addresses, you can invite them to the studio all at once using the bulk onboarding feature. Or, for a more personalized approach, you can also add students individually, including a personalized message.
Does Celtx offer built-in support resources for students new to the software?
Yes. ​​Students can access helpful articles and in-depth video tutorials from within the Celtx for Education studio to learn at their own pace and supplement your course curriculum.