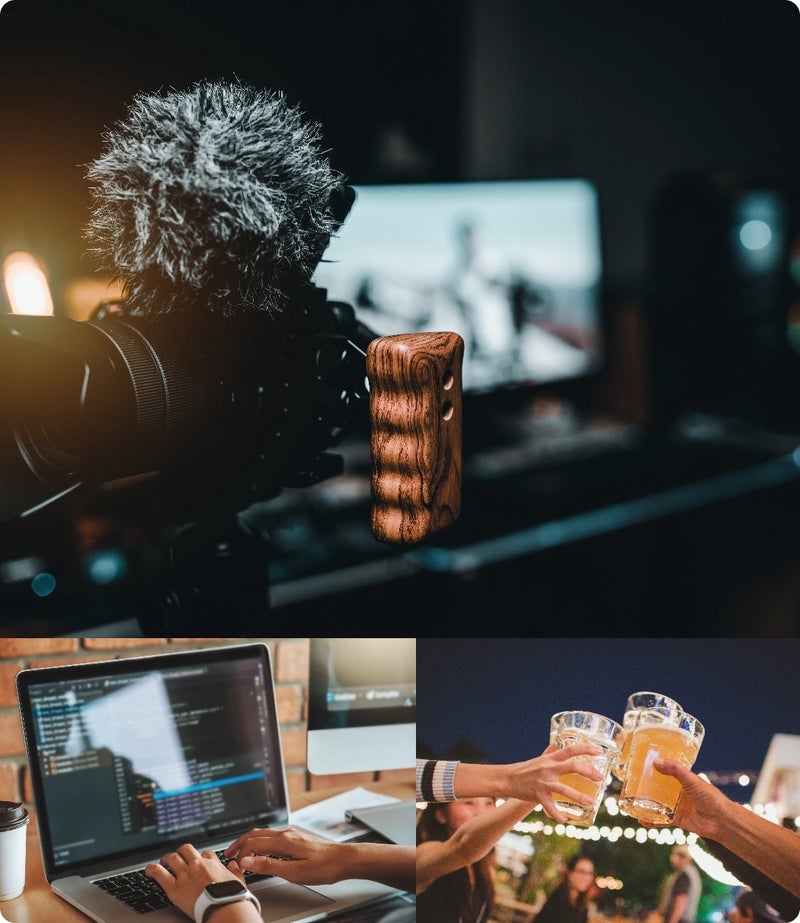 We're an organization with a vision: building the largest community of professional creatives in the world.
It's ambitious, but so are we – that's why we're always looking for passionate and talented people to join our growing team.
Millions of people around the world use our products to achieve their goals collaboratively. We run our company in the same spirit. Teamwork informs everything we do, and has allowed us to assemble a group of people from diverse backgrounds and areas of expertise to work together with a single purpose: marrying a love of technology with a love of the craft and cultivating a workshop of ideas that always keeps us ahead of the curve.
If this sounds appealing, you'll fit right in.
I've worked with a lot of different tech companies in my career, and joining Celtx was a breath of fresh air. Working with such a committed team is very rewarding and a lot of fun! As part of the customer success team, I have the privilege of building relationships with Celtx users around the world. It's something that has given me so much perspective on the needs of our customers, and immense fulfillment knowing that I help provide a product that empowers them to create great content.
Marcel White
Quality Assurance Manager / Celtx
At Celtx, Our People Come First
Everyone has a seat at the table and an opportunity to have their voices heard. We strive to make decisions through debate rather than edict. Transparency is paramount, and internal competition is not part of our ethos. This is the real wellspring of innovation.
We understand that better workplaces aren't built around frivolities and amusements, they're built around respect: respecting the customer, respecting the product, and most importantly, respecting and supporting each other.
Setting You Up For Success
Having the right resources and support matters.
Competitive Salaries
We understand that your talent is in high demand. We'll ensure that your compensation is commensurate with your contribution to the team.
Health Benefits
We provide medical, dental, vision coverage for employees and their dependents. This includes access to an expansive employee wellness program.
Gear
We'll equip you with whatever you need: top-of-the-line workstations, personal mobile devices, work from home setups, and more.
Flexibility
A lot of life happens outside of work. We provide generous vacation days, personal time off when needed, and support working remotely.
There are lots of things I love about working at Celtx. It's really rewarding knowing that what we do helps creators of so many kinds to pursue and achieve their goals. We're always working on something new and exciting to support and empower our users. Since I joined the team in 2019, I've had the opportunity to own an area of work I'm really passionate about while also growing my abilities in other functions of the marketing team and beyond. I really value the colleagues, support, flexibility, and balance I have at Celtx.
Kristen White
Digital Marketing Manager / Celtx