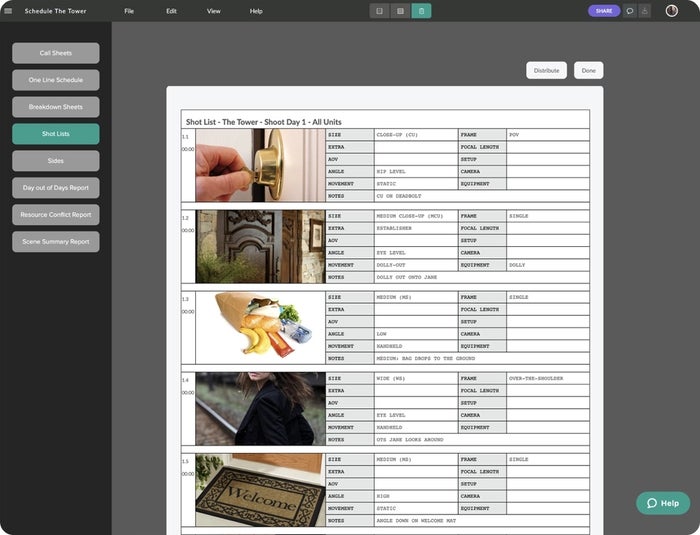 Why Celtx Pro?
Celtx Pro enables your virtual teams to collaborate on scriptwriting and production planning in real-time while giving your organization much more control over your valuable intellectual property.
All-in-one paperless workflow for virtual teams
Real time collaboration on scripts and production files.
Create with the most up-to-date scripts and files.
Work from any location, on any computer or mobile device.
No more downloading expensive and outdated desktop software.
No more file sharing by email. No more workflow lag.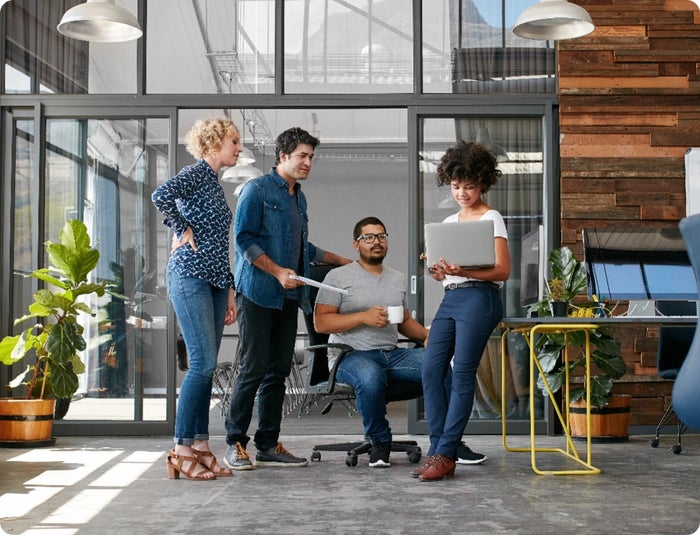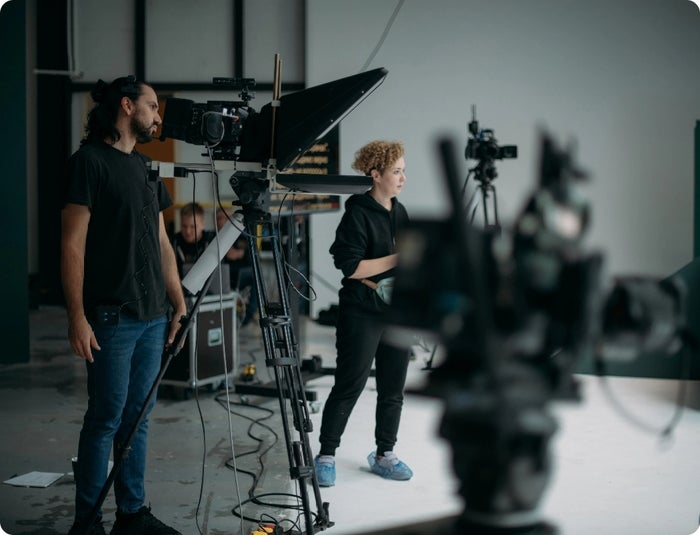 Complete managerial control
Onboard into a team-based studio environment.
Control read/write/hide access to any file.
Lock down project sharing and prevent access by unauthorized parties.
Offload members from the team and keep files within the company domain.
Flexible seat options for rotating staff and freelancers.
Enterprise-level customization, safety,onboarding, and support
High Capacity Episodic Production Tools
Create productions with an unlimited number of episodes.
Schedule multiple shooting units on one production, with conflict reports.
Agency & Branded Content Tools
Budget with industry-standard Association of Independent.
Commercial Producers (AICP) budget template.
Obtain management and client approvals on scripts and other project content via interactive URLs.
No need for clients to create Celtx accounts or be involved in the project development process.
Production Toolchain Integrations
Export production schedules to Google Calendar.
Export call sheets to Google Sheets.
Security Plus
Guaranteed 99.9% studio uptime.
Sign in with two-factor authentication (2FA).
Sign in with single sign-on (SSO).
Professional Support
Dedicated Celtx support agent and live in-app chat.
White Glove Onboarding & Training
Customized onboarding plan to facilitate quick adoption of the Celtx system.
Have your team experience workflow productivity improvements within your first week of studio usage.
Dedicated Server Availability
App servers and data stores on Amazon Web Services (AWS).
Built for the way your teams create
A revolutionary new way to create marketing videos, news segments, ads, documentaries, social media, and other short-form media.
By combining script writing, storyboarding, and shot planning into a single modular document, our new Multi-Column AV project type is tailored to complement your everyday workflow.
Designed in collaboration with our professional ad agency, news organization, and in-house marketing clients, the Multi-Column AV Editor elevates your process by helping you develop your production plan and create evocative, presentation-ready material at the same time.
Fully integrated with pre-production and management tools, Multi-Column AV is being used by our most innovative and agile clients to empower their fast-paced creative workflows.
Unique shot-based script format tailored for short-form content.
Write, storyboard, and create shot lists within the same document.
Stylish and ready for presentation to clients and coworkers.
Includes complete script to call sheet production tools.
Contact Sales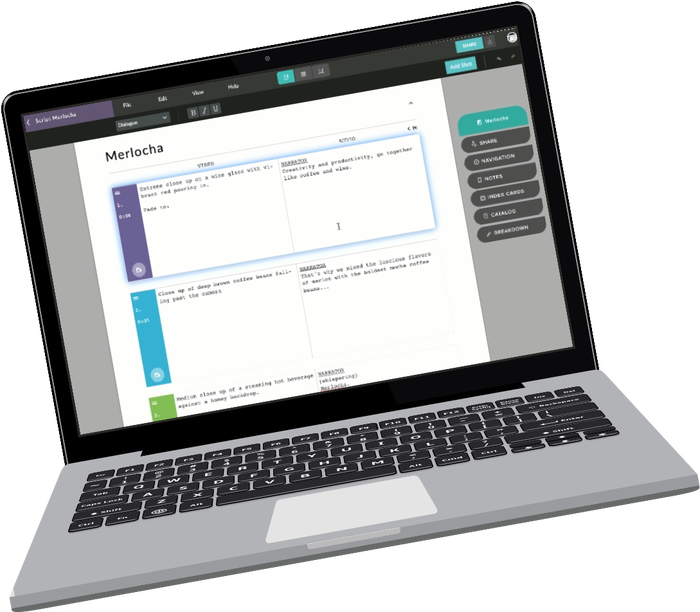 We have a large team of 50 that produces upwards of 60 minutes of high-quality content per month. Before adopting Celtx, our team flew by the seat of its pants, with no systems in place to help us organize. We had inefficiencies on set and weren't able to schedule shoots in a way that worked – we'd have anywhere from 6-20 people on set at one time, and for special projects, about 70, so it's important that we are all on the same page. Celtx just brought everybody together, and gave cohesion to our team. The intuitive interface is really easy to use, and scheduling and moving scenes around – it's not complicated. The more simple, the more efficient that we can be the better because we move quickly. That's what we love about Celtx: it's all inclusive."
Kirk Suttles
Production Team Lead, Life.Church
Film and TV projects
Industry standard and industry proven

Our Film & TV project brings your team together at every step of the story development, pre-production, and production management workflow in a fully collaborative creative environment.
Centralized, synchronized, and accessible, our Film & TV system accelerates your workflow and ensures seamless communication from the first page of the script to the last day on set.
Collaborative, industry-standard scriptwriting with episodic functionality.
In-depth production cataloguing and budgeting systems.
Daily schedules, automated call sheet generation, and one-touch distribution.
Concept-to-camera toolset for writing, planning, and managing productions of any size.