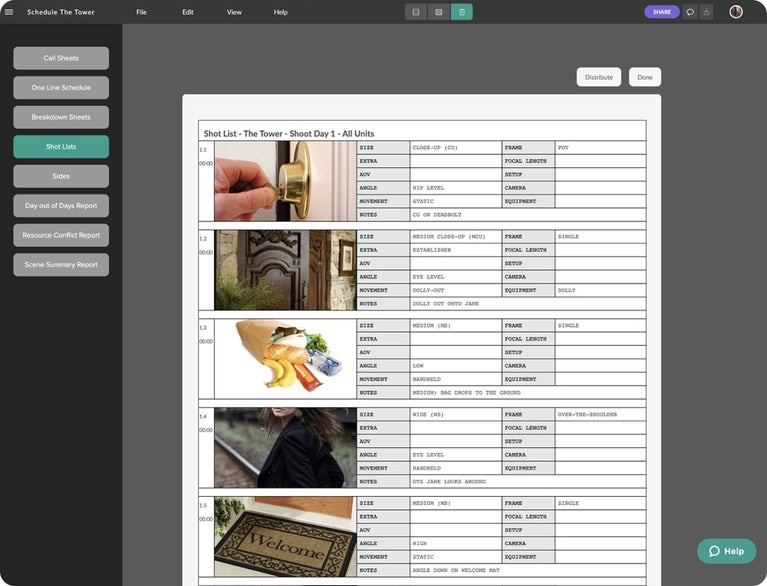 Make Celtx a part of your course curriculum
Affordable, flexible, and professional. With Celtx, your students will enjoy an easy-to-use collaborative environment where you can guide them through the writing, planning, and management aspects of media production.
Project types
Film & TV
Write and plan the production of movies, television shows, and episode series.
Multi-Column AV
For planning documentaries, advertising, social content, and other short-format video.
Stageplay
Script and production management tools for theater and live performance.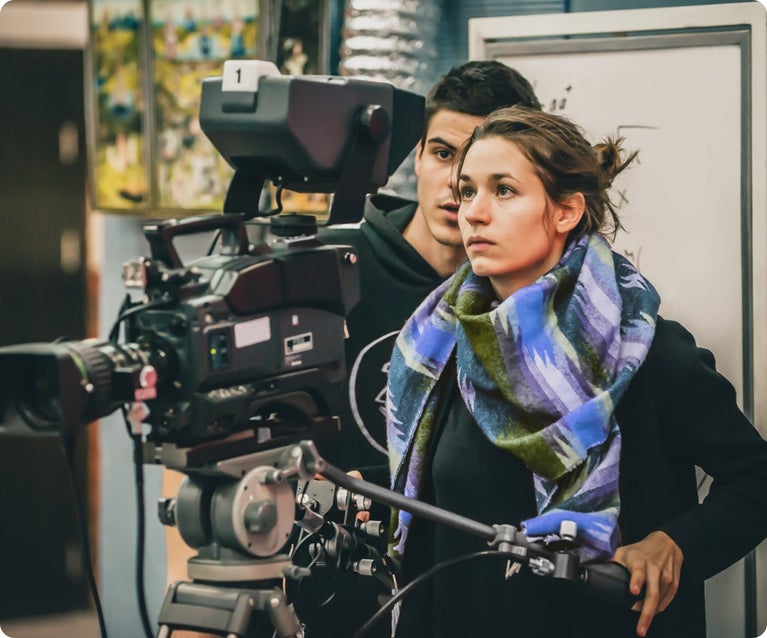 Plan features
Platform-Wide Access
Give your students everything Celtx has to offer with access to a full suite of cloud-based video scriptwriting and production planning tools.
Administrative Control
Create a centralized online studio space where your students can work independently or collaboratively. Create and assign working groups, supervise projects, and provide feedback with ease.
Online Training Sessions
Getting ready to teach with Celtx is easy! Our product specialists and support team will help build an onboarding plan that fits your needs, your students, and your curriculum.
Transferable Authority
Need to transfer administrative control of a student group? You can quickly and easily make changes that won't interrupt your students' work in Celtx.
Advanced Privacy Protection
The Celtx Privacy Policy meets or exceeds all the requirements to protect the privacy of students as mandated by COPPA and FERPA, and is also compliant with the European General Data Protection (GDPR).
Recyclable Seats
Past student users can be removed from your studio to make room from incoming students. They'll keep their Celtx account and access to their work, and you'll free seats for your next course.
Best Practice Information Security
Celtx uses the Information Security Forum (ISF) Standard of Good Practice as the guidance framework for our security policies and practices.
Substantial savings for certified educators
Our goal is to help and provide educators and students with professional scriptwriting and pre-production tools at an exceptional value.
That's why Celtx Education plans are priced to provide up to 80% savings for all academic institutions. Celtx plans are designed for teams and sold as 'per seat' licensing on an annual subscription basis with a minimum volume purchase of 20 seats.
Accredited institutions include:
K-12 Schools • School Districts • Post-Secondary Institutions • Film/Design Schools • Non-Profit Organizations
Learn more about our affordable and comprehensive classroom solutions.
Contact Us
The School District of Philadelphia teaches 1,500 students
across 8 schools with Celtx.
I use Celtx to teach my students about scriptwriting and filmmaking, in one of the top 30 most diverse schools in the USA. The tools in the online Studio allow them to gain a deeper understanding of their writing process with built-in Insights, to make sure their voices are being represented fairly. Students can work closely with myself and their classmates on writing techniques in an intuitive and user-friendly environment that has raised the bar for my kids. Celtx helps make their projects happen – all the way from pre-production through production."
Anna Walker-Roberts
Instructor, Science Leadership Academy, School District of Philadelphia
Learn more about our affordable and comprehensive classroom solutions.
Contact Us