Howard University Film Organization (HUFO) produces film anthology with Celtx
Student filmmakers get hands-on with scriptwriting and pre-production tools to produce Afrosurreal film series.
Since 1989, Howard University Film Organization (HUFO) has helped young Black filmmakers explore their passion through workshops, mentorship programs, and film production. For its short film series, HUFO partnered with Backlight to empower aspiring filmmaking with tools and technology used by professionals in the industry. With Celtx, HUFO members can walk through the pre-production process step-by-step to learn the skills needed to hit the ground running in successful filmmaking careers.
HUFO is part of Howard Unversity, a prestigious Historic Black College, and University (HBCU).

HUFO membership is open to Howard University students and the general public.

HUFO's film projects provide members with valuable hands-on experience with filmmaking.
Learn more about HUFO's collaboration with Backlight and how it leveraged tools for remote production, creative collaboration, media review, and distribution.

Read the press release
About HUFO
Outside the classroom, HUFO offers its membership opportunities to explore filmmaking career paths and access valuable professional mentorship. And through its film series, HUFO members can share their perspectives and express their unique voices as aspiring filmmakers.
"In conceptualizing what we wanted the series to be, we were drawn to the works of Get Out (2017), Sorry to Bother You (2018) – Black narratives that allow us to explore weird and absurd concepts," explains Lauryn Johnson, President of HUFO. "We wanted our anthology to be in the Afrosurreal genre, as a way to explore things we experience as HBCU students but in a heightened, distorted, and fun way."
Over the last decade, Black creatives like Jordan Peele and Donald Glover have helped reach new audiences through the Afrosurreal genre, a literary and cultural aesthetic reflecting Black people's lived experiences. Films like Nope (2022), and Get Out (2017) inspired HUFO members to explore the genre as part of its film anthology.
To help bring their scripts to life, HUFO evaluated the latest software used by video production studios. With access to the tools of the trade, students could apply the theory learned in the classroom to the writing, planning, and production of their short film projects.
"Students have lots of creative ideas, but without industry experience, executing those ideas can be difficult," explains Aaliyah Plummer, Vice President of HUFO. "By providing students with professional pre-production tools, they have a structure to follow to realize their creative vision."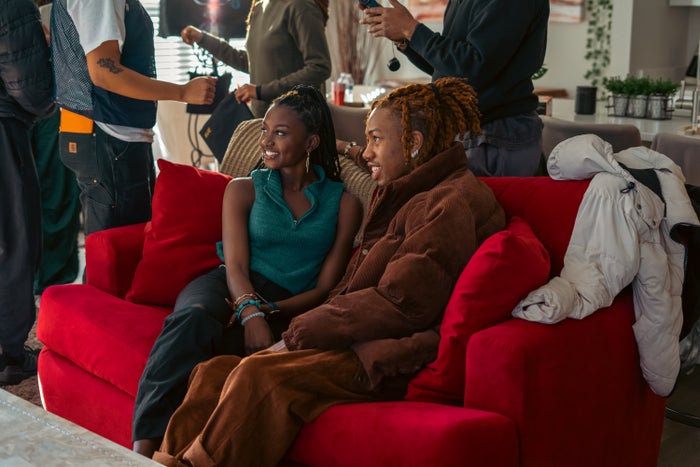 Going from script to shoot
HUFO was familiar with Celtx's all-in-one solution for writing, planning, and managing media production. As a student-led organization, many of HUFO's executive members had used Celtx while studying filmmaking. Compared with other scriptwriting software, Celtx was the best choice for HUFO's film series because it offers tools to take a project from concept to completion.
"We used other screenwriting software, but we quickly realized we needed a solution to help with the entire pre-production process," recalls Plummer. "Features like storyboarding, budgeting, and scheduling were equally important requirements to industry-standard script formatting – that's why we chose Celtx."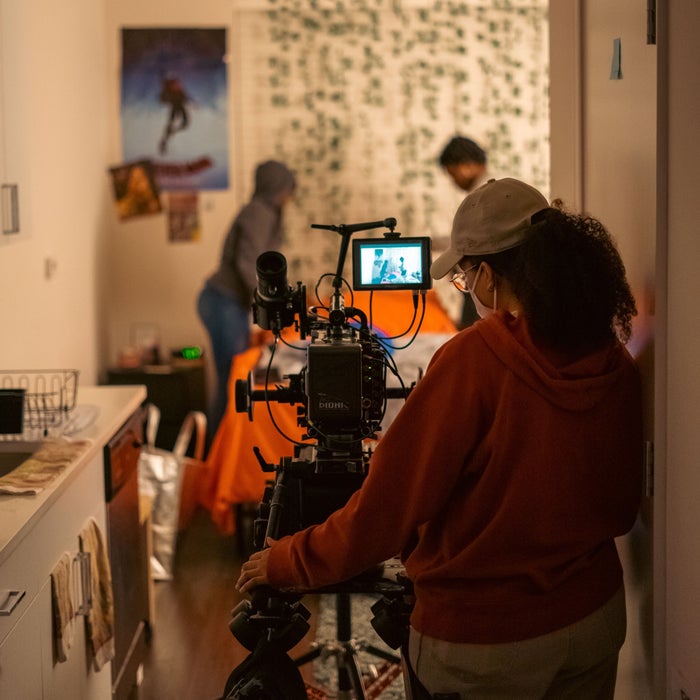 Explore the Celtx tools used to bring HUFO's film anthology to life
Schedule
Help your cast and crew stay on schedule during shoots using data auto-populated from your stripboards.
Explore
Shot List
Realize your creative vision with detailed shot planning and help the camera crew visualize your script.
Explore
Storyboard
Visualize your story and translate your creative vision for cast and crew.
Explore
Collaborative creation
From class schedules and exams to part-time work and social life, a day in the life of college students can be a tricky balance to maintain – not unlike film production. Celtx helped students participate in HUFO's film series by providing a centralized hub to access all script and production documents from a secure, cloud-based studio.
"We needed a place for everybody to meet since production was taking place during the semester. Graduates that participated in the project didn't work at the same pace or have the same academic schedule as undergraduates," explains Plummer. "So, it was essential for us to have a shared platform where students could conveniently access and find the production information they need – even if they couldn't meet in person that day."
To keep everyone involved throughout the film project, HUFO members used the Celtx storyboard feature to ensure that their visualizations contained the necessary information to keep the cast and crew on the same page.
"The storyboard feature helped us visualize our script so that we could make the shoot as efficient and realistic as possible for those involved to understand the creative direction of the script," says Plummer. "It helped to ensure that the structure was correct and that once we got on set, the vision was as clear as possible, especially when preparing shot lists."
Running production on a budget
For the executive producers who worked on the films, Celtx made it easy to know what each of the three productions worked towards on any given day of the shoot. For the small but mighty student projects, that meant keeping an eye on books as well. Celtx's integrated budgeting feature helps by documenting and assigning costs across the production of each short film.
"I wanted to have a place where we could centralize budgeting," says Plummer. "Celtx streamlined how we look at spending across the entire production series."
In addition to preventing budget overruns, Celtx helped HUFO producers oversee each film project to ensure they kept on schedule during shoot days. While creativity isn't a linear process, Celtx's workflows offer a tried and true way to manage things on set.
"For students learning filmmaking processes, having a format to follow was really helpful – that's where scheduling and daily call sheets features proved invaluable to our producers," says Plummer. "Celtx made it easy for executive producers to keep up with the progress since not all cast and crew members worked across each project."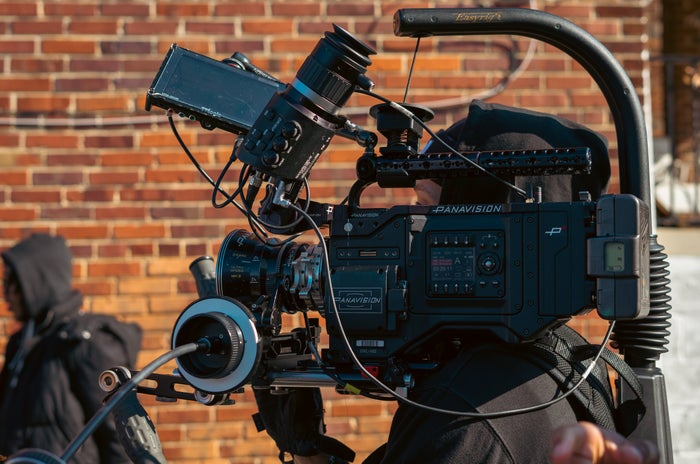 What's next for HUFO?
Once the students finished pre-production, it was time to put their scripts into motion. Backlight equipped students with its other award-winning software solutions, including ftrack Studio, a project management, production tracking, and media review platform, and iconik cloud-native solution for media collaboration. Like Celtx, these solutions helped HUFO to dramatically improve every stage of video production.
"Ftrack helped us to schedule and map out the video editing process looked like and determine realistic deadlines for our editors," says Johnson, who also wrote and directed one of the short films in the anthology.
With iconik, HUFO gathered and organized all video assets in one convenient cloud-native environment to facilitate collaboration.
"Iconik took out the guesswork when working with other crew members to edit footage," recalls Jasmyn Lee, a video editor for one of the HUFO anthology series films. "I could easily identify the exact frame earmarked for edits thanks to time-stamped commenting."
The success of HUFO's short film anthology highlights how, regardless of experience, aspiring filmmakers can realize their creative vision with the right tools and technology. With film production wrapped, HUFO is excited to share its film anthology with the world.
"We've been distributing the films and would love to share our work at a film festival in the United States or internationally," says Plummer. "We want to show as many people as possible the talent an HBCU culture can cultivate!"
Film studies often focus on script writing, but equally important is for students to learn the technical skills needed to excel in creative industries. From its industry-standard script formatting to integrated pre-production tools, Celtx helps students learn the step-by-step processes of filmmaking."
Aaliyah Plummer
Vice President, HUFO
Find out why Celtx is a best-in-class solution for education
Explore