Writer-focused, developer friendly
Contextual Script Editor
Writers will feel at home with a screenwriting-style script editor that appears where and when you need it. Automatically format narrative content such as gameplay, character, dialogue, or parenthetical elements for quick querying and editing.
Story Map
Map out your story with a visual representation that anyone can understand. Visualize complex narrative elements as nodes representing sequences, branch points, and connections to help orient narrative designers and game writers.
Rapid Prototyping Tools
Set a path for your writers. Quickly build a narrative framework with placeholder content using templating, prompt generation, and callback tools.
Connect with us to discuss your production pipeline needs today
Scalable storytelling & organization
Nested Hierarchy
Untangle your project complexity by organizing narrative structures into user-defined hierarchies. Break down an epic saga into episodic quests, or arrange a visual novel into chapters. The choice is yours.
Massively Scalable Platform
Realize your ambition with the power of cloud-based performance optimized for any workload. Create story maps of unlimited scope and streamline narrative design through repeatable narrative structures.
Mass Editing
Video game scripts are much longer than a typical screenplay. Eliminate the tedium of editing narrative assets across your production. Quickly scan for a character name or terminology used across your project and edit, or replace all instances en masse as you prepare your game script for production.
Contact us to discuss your narrative design needs today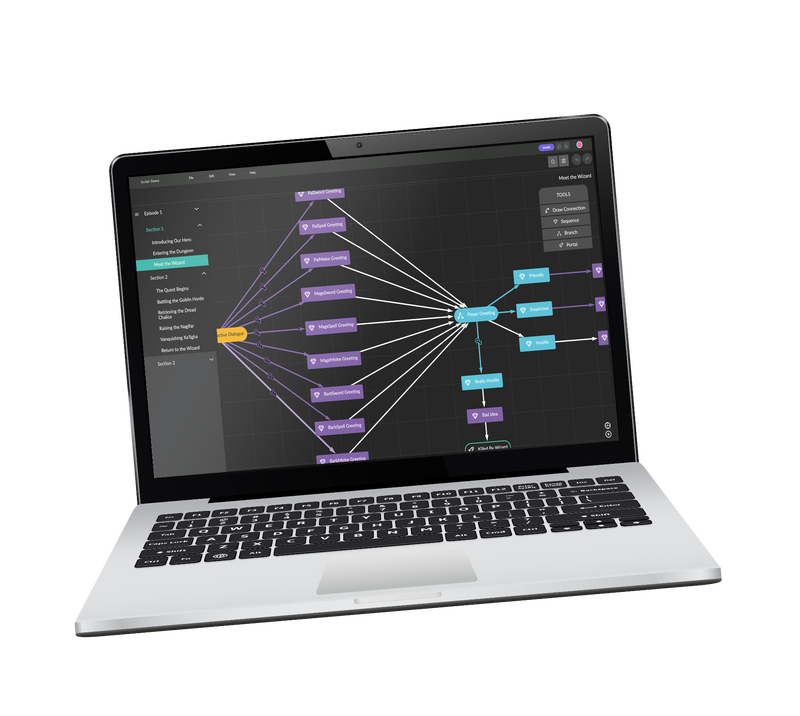 Collaboration at every level
Connected Workflow
Bring your key creatives together in a single, secure, cloud-based workspace that facilitates seamless collaboration at every step of the narrative design process – including project-wide communication powered by an internal commenting and tagging system.
Presence Awareness
Coordinate your narrative design and avoid version conflicts. User presence in the story map means you can see when other collaborators on your team are working on narrative elements.
See Celtx Gem in action with an in-depth video walkthrough.
Watch the Demo
Production ready
Data Modelling
Drive your game engine using your project's narrative structure and content. When you're ready to build your story into a playable game, a robust data export system lets you export your project into open file formats commonly used in video game production.
Logic
Lay the groundwork for game logic directly in your project with custom conditions and variables. Use the built-in heatmap to observe and review logic paths in your narrative structure.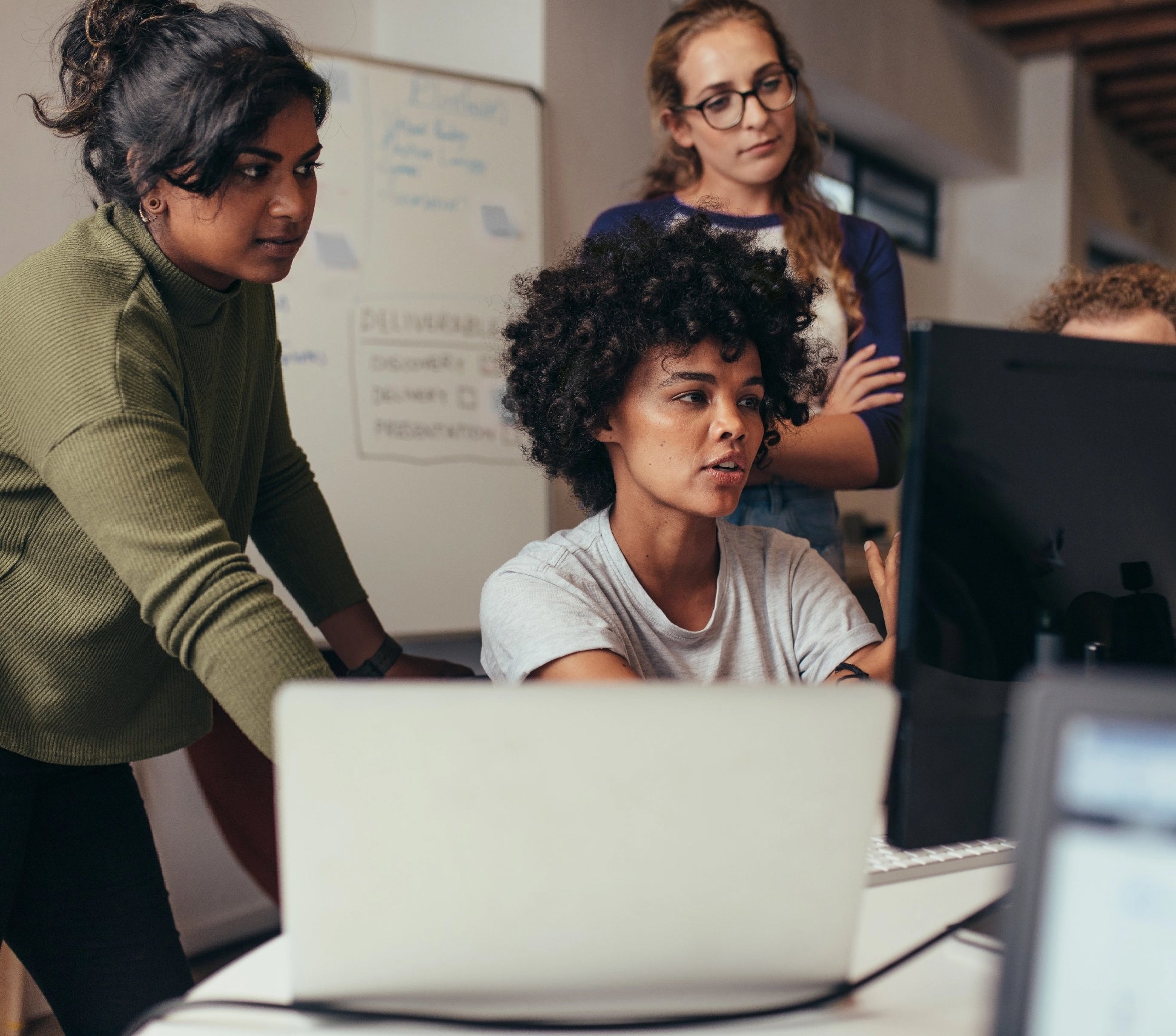 Flexible & fast to launch
Adaptability
No two studios are alike. JSON metadata structure provides an adaptable framework to support your studio's unique narrative design content, whether you're producing simple narratives or complex branching decision-based games.
Learn how to export Celtx Gem scripts to Pixel Crushers' Dialogue System for Unity
Fast time to value
Studio configuration takes minutes, not weeks, with the platform's cloud-based infrastructure. Substantially reduce your production pipeline and get a technical lift once reserved for custom-built or proprietary narrative design solutions.
Chart your path forward in non-linear narrative design for your next video game or interactive media project with Celtx Gem.
Schedule a Demo